This is part of my #1YearOfViz series! Check out the archive here: http://bourbonandbrains.blogspot.com/p/one-year-of-dataviz.html
Let me start off by apologizing. I've been trying to work out some issues with
+Tableau Software
and getting Tableau Public working with the last several web pages I've tried to do a web-part embed with... and I've tried all the suggestions on the support forum. It works fine in Tableau Desktop and Tableau Public apps but once I upload it to
Tableau Public
it just doesn't show up. I originally thought it was the mix of http (this blog) and https (Tableau Public) but even when viewing just on the main Tableau Public page it is still showing up as a blank page. =/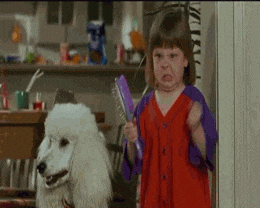 Me shaking the 'Do Better' stick at Tableau Public
What this means for you is today's viz (in part) features new window pop-ups because the integration isn't working right with the Tableau web part.
Today's dataset is an analysis of all the links I could mine back through the history of a subreddit I am one of the admins of. If you're reading this blog and you're into dataviz and you haven't been to
/r/Datasets
yet then you really need to!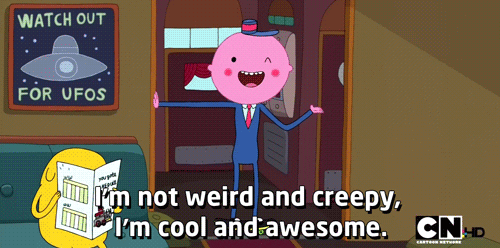 How being a subreddit mod really feels.
Below is the viz... you can change which dimensions you'd like to measure votes/comments by and if it has an associated link (such as profiles, domains, etc) you can click on the bar and a pop-up will come up with that data loaded in it.
The second part of this viz is just a little more in-depth breakdown of things if users from the subreddit are checking it out and want to see a how different categories are broken down.
Ultimately here are some of the base numbers:
52.55% are "Requests"
26.3% are "datasets"
7.31% are "resources"
5.71% are "questions"
Keep in mind this data only represents the past 1000 or so posts in /r/Datasets only really spanning about 3 months worth of time from the date of 3/21/2017 (the original scrape date). In the future I'll likely work on a more "live" version of this probably utilizing some IFTTT recipies but until then I hope you enjoyed this little glimpse into the weird world of datasets and the people who love them! <3
As always if you have any questions/comments/concerns hit me up on Twitter
@wjking0
or in the comments below!
A meta image about a meta reddit dataset from where... ?

You guessed it... reddit.