This is part of my #1YearOfViz series! Check out the archive here: http://bourbonandbrains.blogspot.com/p/one-year-of-dataviz.html
I initially wanted to do a viz this week based on
Buffy the Vampire Slayer
for its
20th anniversary
... I got my scrape all figured out and what all I wanted to look at. I considered pulling the Nielsen Ratings from Wikipedia only to discover it was lacking several seasons worth.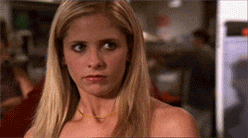 Me when discovering Wikipedia was missing Nielsen data
I'm not a huge fan of their ratings system anyway though as the sample pool is so small they extrapolate more data than I'm comfortable with. (This is probably the reason they don't have a searchable database on their site.)
Then I remembered that IMDB had a ratings system embedded in it!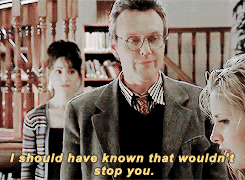 Thanks Giles! Finding data is my jam!
In my hunt for data I found this
fun little viz
of Buffy ratings and I based some of what I did initially off of this. I started thinking about doing a viz in a similar vein and then I thought "Why not add more data!?" So I changed up my Octoparse scrape and used a list URL format instead... then I thought about some of my favorite shows... Crap, there's a LOT of my fave shows that have strong female leads in them, what if I miss one!?
I decided to enlist the help of my social networks... when posting about strong female character TV Shows my friends did not run short on suggestions! After 50+ comments (most containing several shows each) I had a pretty solid list together and a much richer chunk of data than I initially was going to viz!
Realizing I now had about 50x more data than I intended...
While some of the shows had strong female roles I tried to limit my personal suggestions to shows where the female character played a lead role. Also I tried to stay away from characters (even if they had a lead role) who were a little too Damsel-in-Distress-y.
One of the first things I noticed was what a HUGE lead Stranger Things has had on basically EVERY other show out... don't get me wrong, it's FANTASTIC... example below along with the listing of "My Shows" that I looked at. Mouse over the icon to see median ratings and number of votes per episode.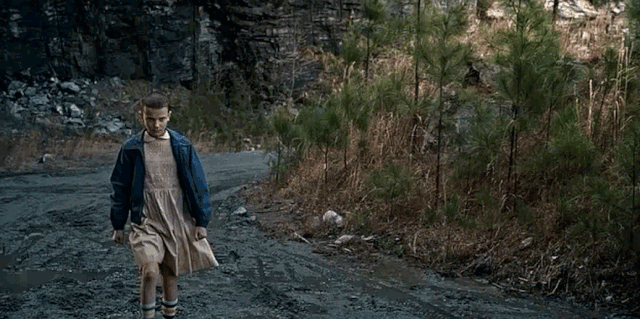 Eleven is here to eat waffles and kick ass in ratings... and she's all outta waffles!
I decided to split it up like that example I looked at earlier and color episodes by season and then make them highlight-able and the ratings click-able. For this one I stuck with just my fave shows but I promise all you that put your input in.... the following viz will contain everything. I really like this one below though as I feel it's a fun way to explore the data, clicking around on things and highlighting the zillions of little show points. Kinda reminds you of the lights in Stranger Th--- ARGH gotta stop thinking about that show!
The one thing you should notice however is that the Buffy Episode "
Once More With Feeling
" is literally one of the highest rated shows EVER (out of this pretty large chunk of VERY popular shows)! So this following viz looks a little rough but contains the data from ALL the suggested shows (with one exception which I found didn't really have any strong female representation in it). The formatting gets a little gross with the dots on this as several of the "old" shows (like I Dream of Genie, and others from that era) had 40+ episodes to a "Season". Feel free to click around on the show points to reformat and see how your favorite shows did season to season or how their ratings changed per episode... Is your favorite show a strong finisher? Does it have a good trend towards mid-season finales? You can find out now!
Same girl. Same.
Finally I did this little number below which doesn't really DO much but is a nice representation of all the data and seeing the trends in shows/seasons by the density of the chart itself. Again this represents all data but I limited the number of episodes to 23 to keep it from getting too broke up due to the older programs.
As always if you have any questions leave a comment below or hit me up on Twitter
@wjking0
. Finally if you just need a good (ugly) cry you can relive some of the best Buffy moments
here
.