This is part of my #1YearOfViz series! Check out the archive here: http://bourbonandbrains.blogspot.com/p/one-year-of-dataviz.html
I've been looking for a fun dataset to work with lately. While sitting around the other night my girlfriend and one of her kids was sitting around going through
CakeWrecks.com
and wailing with laughter.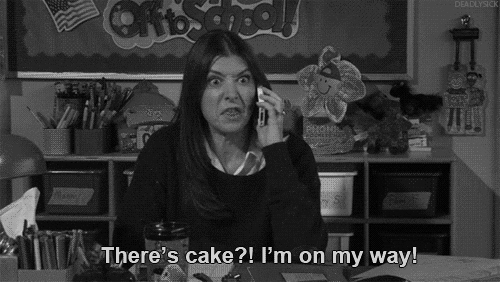 How I hope people react to this less serious post!
They wondered out loud "I wonder which are the most 'popular' cakes...?" And I thought to myself... "You know who could find out.... !? I could!" So I went to work scraping all the posts made up until that point looking at metrics such as Facebook Shares, Pinterest Shares, Other Shares (I'm assuming twitter), and number of comments left on each post. I ignored "email" shares as the numbers were just really too low to make a difference in most cases (think single digits).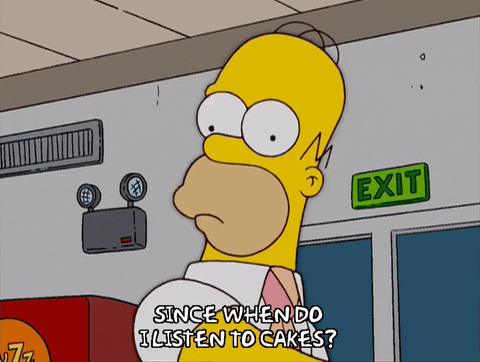 Before we get into the data I wanted to say that while this is only one Dashboard I put a lot of TLC into it...
EVERYTHING is selectable/changeable
... you can change the measurements on the X and Y axis (labelled up/down and left/right for those non-math inclined people) to use any of the available measurements... and you can change the coloration to either be by 'Year' of publishing or by the Name of the person publishing. I included median lines so you can get an idea of approximately what the medians are for different types of measures... like for Facebook it's pretty high but Pinterest tends to be pretty low (comparatively speaking). One thing I noticed while I was playing around was that Pinterest interest (try saying that 5 times fast!) tends to be highest on 'Pretty' cake posts where as Facebook tends to love the Wrecks more!
Additionally you'll notice
all the dots are all cake themed!
I tried to pick appropriate dots for each user based on their frequency of posting... so yay custom icons in the viz! If you click on one of those cake-themed dots the left side of the screen will load up that particular post so you can browse each and every wreck! Anyway... click around and play with the data below!
I have to admit that one of the most widely cross-posted cake posts is also one of my favorite titles... "
You want vagina cakes? I'LL GIVE YOU VAGINA CAKES.
" I literally though I was going to pee myself laughing at the title alone! Do yourself a favor and see if you can figure out which one that is to view that gem yourself! You know what the absolutely hardest part of doing this entire viz has been? Figuring out which of the MANY hilarious animated cake gifs to use!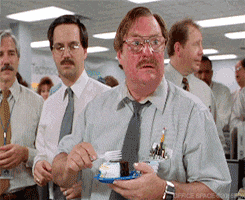 Me trying to pick the right gifs to use for this post.
If you have any questions as always please hit me up on Twitter
@wjking0
or in the comments below